The new form of entertainment that invests in art and talent.
Artists will perform live and views can support artists and performers of their choice through sending 'investment tips.' The recorded live performances will be played back.
The advertisement revenues from the playbacks of the like performances will be shared between the performers and the viewers that paid them 'investment tips.' Bringing artists and performers and their fans closer together. LIVE AKAmedia creates a new stage for those who live to perform and those who love live entertainment.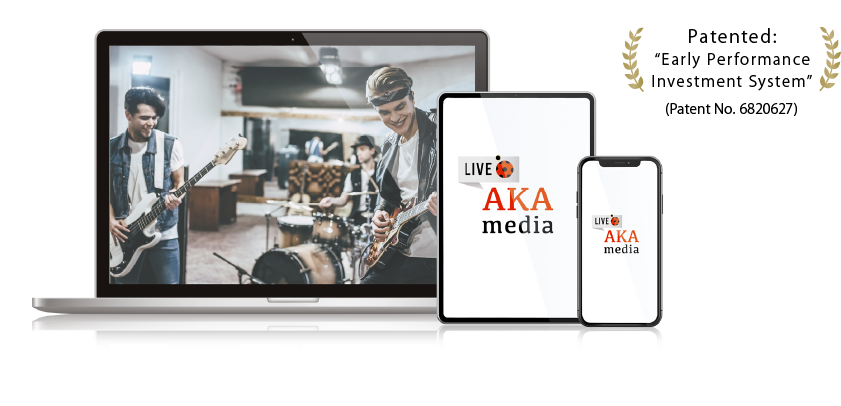 PHASE01
Live Streaming Performances
Artists and Performers
Send your performance to the world
through a simple live recording.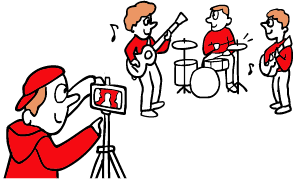 Viewers
Send 'investment tips' to the
performers of your choice.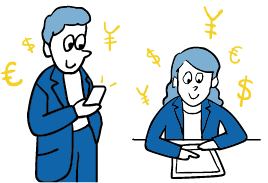 PHASE02
Playback Distribution
Keeping the passion of the performance alive.
The playback distribution enables anyone to watch
the recorded performance free of charge.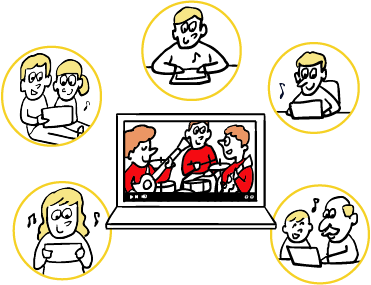 PHASE03
Distribution of Royalties
The advertisement revenue from the views
on the Playback Channel is distributed
to artists and 'investor viewers.'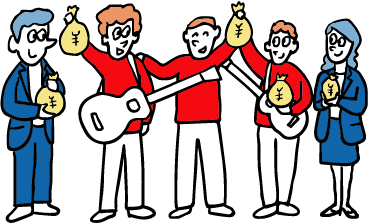 The royalties from the advertising revenue will provide sustainable income to performers and viewers (only viewers that pay 'investment tips' to performers will receive royalties).
Patent No. 6820627:
Early Performance Investment System
COMING SOON !!