The EC Platform of the next generation
powered by new patented technology.
SHOP AKAmedia covers all of your shopping. Along with regular internet shopping, SHOP AKAmedia also facilitates your purchases of professional services and for the very adventurous consumers, give access to publicly undisclosed premium auctions. Facilitated transactions include the original goods of artists, job postings, the purchase and renting of advertising mediums, and auctions for seats in restaurants and cafés.
Items that previously could not be sold due to privacy concerns can now be sold on SHOP AKAmedia.
The new meeting points for demand and supply.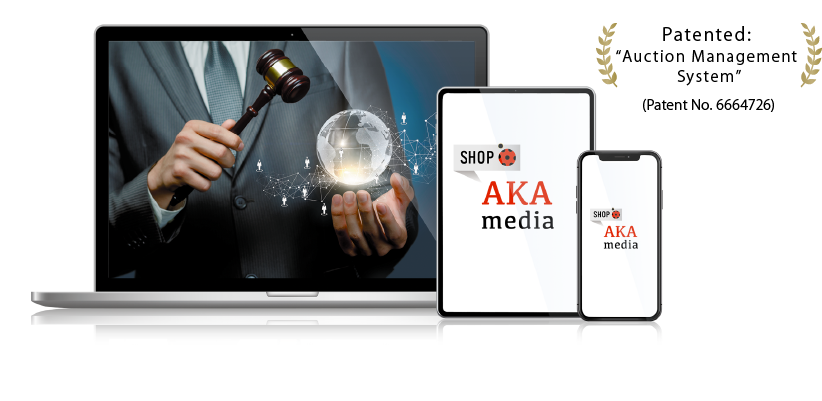 POINT01
Limit the Participants of the Auction!
Quality transactions are assured by the selection process that limits the bidders of an auction according to evaluations or bidding prices or profiles. SHOP AKAmedia protects the privacy of participants and prevents mischief or fraudulent activities.
POINT02
Private Hammer Price!
Since the hammer price remains undisclosed, the market value of the auctioneer remains protected. Transactions that were difficult due to privacy considerations or a need to conceal bidding prices can be transacted on SHOP AKAmedia.
Regular Auctions
One bidder is selected according to price or profile.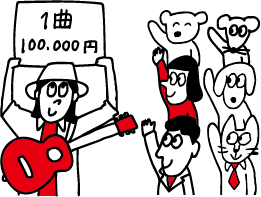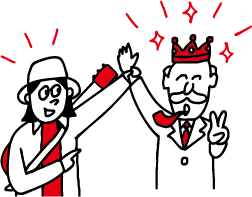 AKAmedia Premium Auctions
Step1
Bidders are selected according to bidding prices or profiles.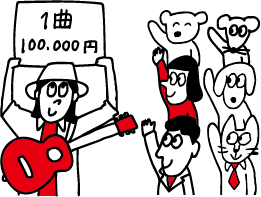 Step2
An auction takes place among the selected bidders, and the bidder is chosen.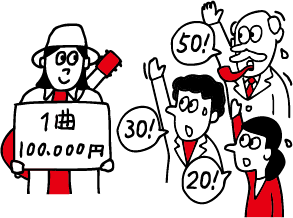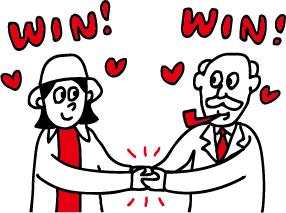 The joyful and sophisticated
transaction between the seller
and the bidder will protect
the creative future.
Patent No. 6664726:
"Auction Managing System, Auction Managing Process, and Auction Computer Program"
The SHOP AKAmedia system applies to many business sectors! The new form of transactions.
Auctions for advertising platforms
Artistic works
Reservations for restaurants, cafés, pubs, etc.
Hotel and resort reservations
Car and motorcycle parking and rental auctions
Other items and assets including real estate, luxury vehicles, or rights and licenses – applicable to B2B transactions!
COMING SOON !!
Presently looking for joint venture partners!
>Contact FORMS